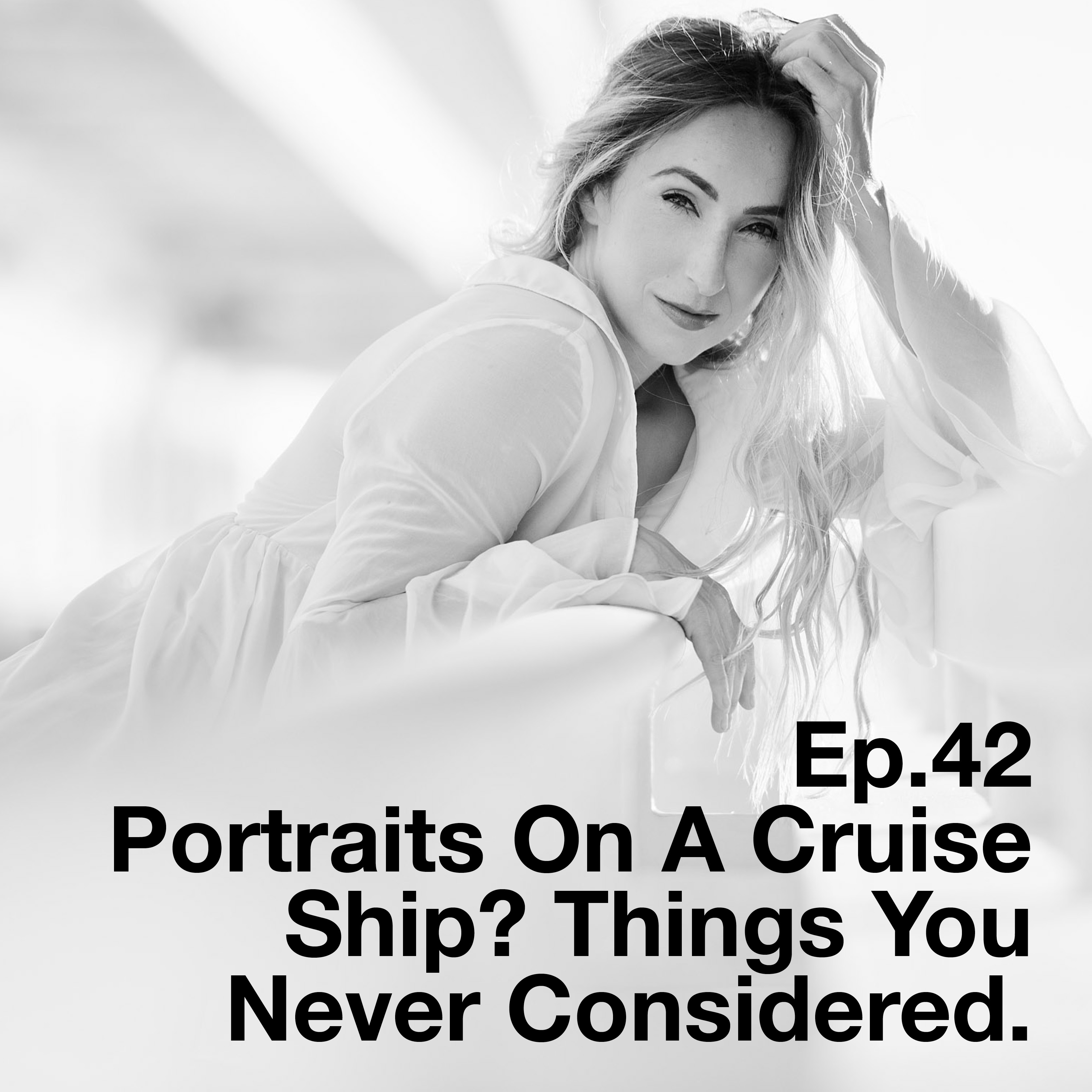 It's just me for this episode: me, a microphone and my musings on creating portraits when on board a ship.  
When I first encountered the luxury cruise ship that was to be our home and business for the next month, I thought that creating images on board would be a simple extension of what we do here at the studio.  Of course, there are similarities but there are also innumerable unexpected factors to consider. Such as what happens when the ship changes it's bearing or how the different spaces of the ship are utilised during the day, making picking a spot that bit more complicated!
If you enjoy this podcast, please head over to Mastering Portrait Photography where there are articles and videos about this wonderful industry.  You can subscribe to this podcast on iTunes, PodBean and Spotify.
PLEASE also leave us a review - we'd love to hear what you think!
If there are any topics you would like to hear, have questions we could answer or would simply like to come and be interviewed on the podcast, please contact me at paul@paulwilkinsonphotography.co.uk