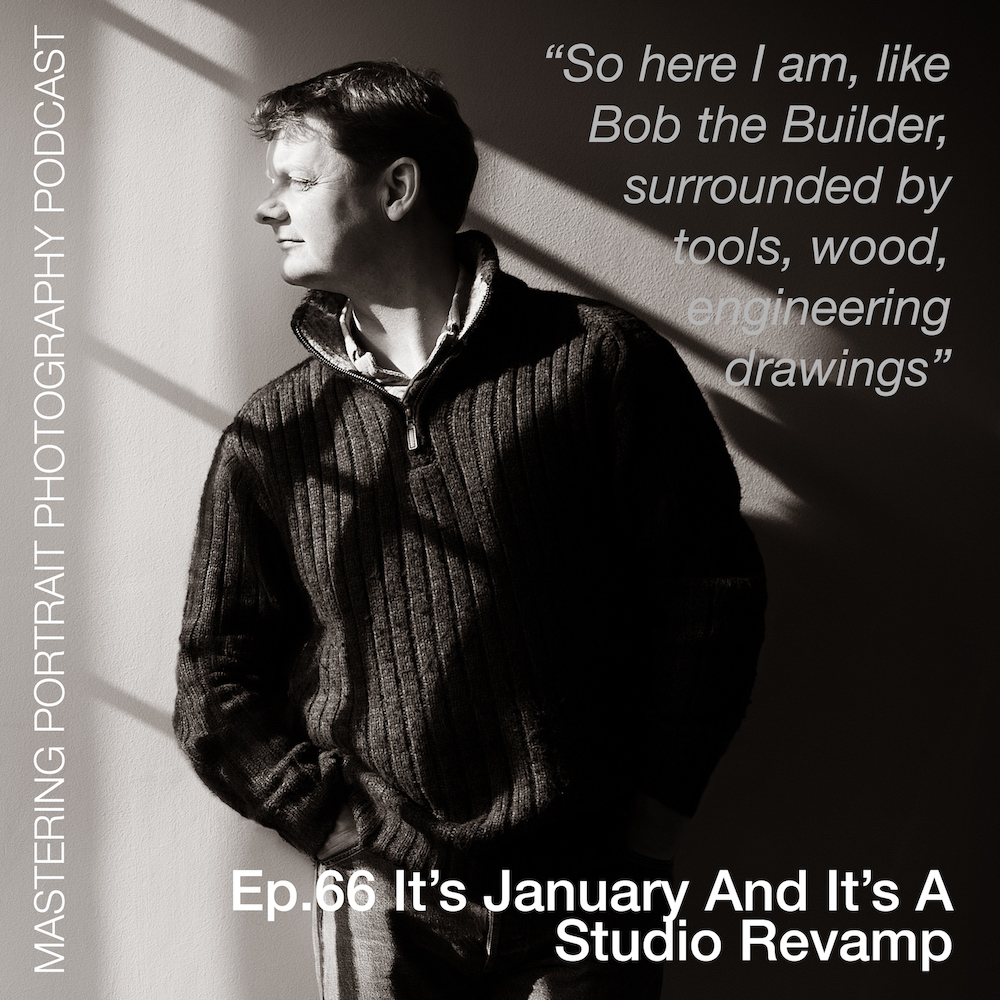 We are already 2% of the way through 2020.  0.02 of 2020.  Go figure.  
I've used that time so far to grab tools, some wood and to hack away at our studio - goodness knows it (and me) needed it.  It's a long time since I've drawn up engineering drawings and I am, honestly, loving every second.
Oh, and I've been creating pictures too. So you didn't need to worry that I had retired the cameras.  They're just having a breather.
Enjoy!
---
If you enjoy this podcast, please head over to Mastering Portrait Photography where there are articles and videos about this wonderful industry.  You can subscribe to this podcast on iTunes, PodBean and Spotify.
PLEASE also leave us a review - we'd love to hear what you think!
If there are any topics you would like to hear, have questions we could answer or would simply like to come and be interviewed on the podcast, please contact me at paul@paulwilkinsonphotography.co.uk