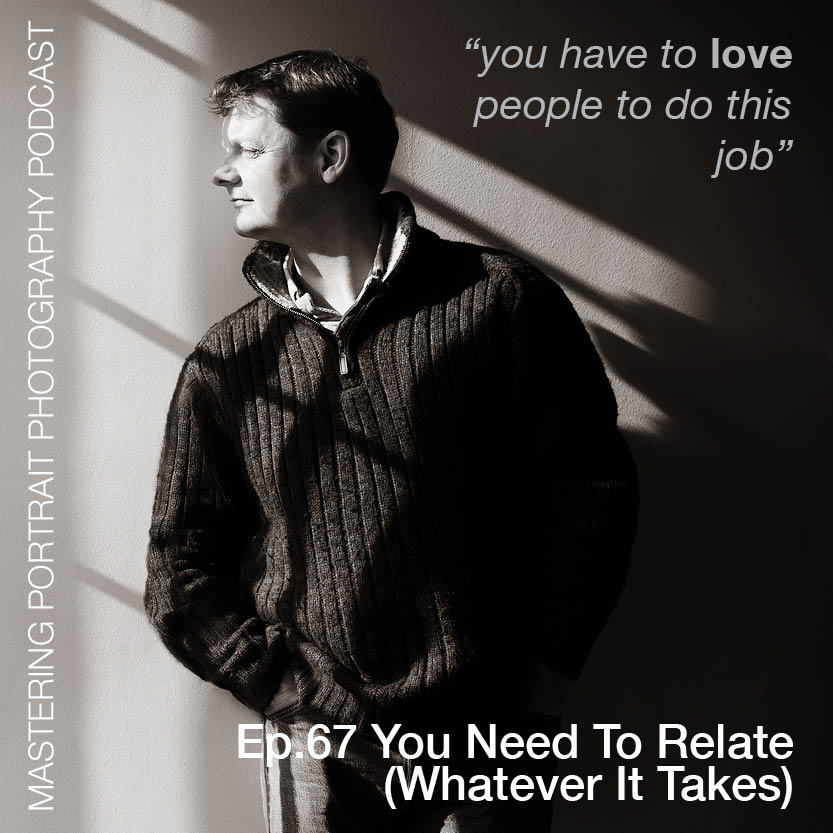 Relating to your client is a key skill in social photography - and there is no escaping it.  Whatever it takes, you need to find ways of having a meaningful conversation even if you're client is (literally) a rocket scientist!
Right now I am sitting at the 2020 Societies Of Photographers Convention, typing this in the hotel bar, watching photographers laughing and joking as we begin the annual print judging.  Always fun.  Hopefully I'll get a chance to record daily updates while I'm here but we'll see how it goes!
In the meantime Enjoy!
---
If you enjoy this podcast, please head over to Mastering Portrait Photography where there are articles and videos about this wonderful industry.  You can subscribe to this podcast on iTunes, PodBean and Spotify.
PLEASE also leave us a review - we'd love to hear what you think!
If there are any topics you would like to hear, have questions we could answer or would simply like to come and be interviewed on the podcast, please contact me at paul@paulwilkinsonphotography.co.uk