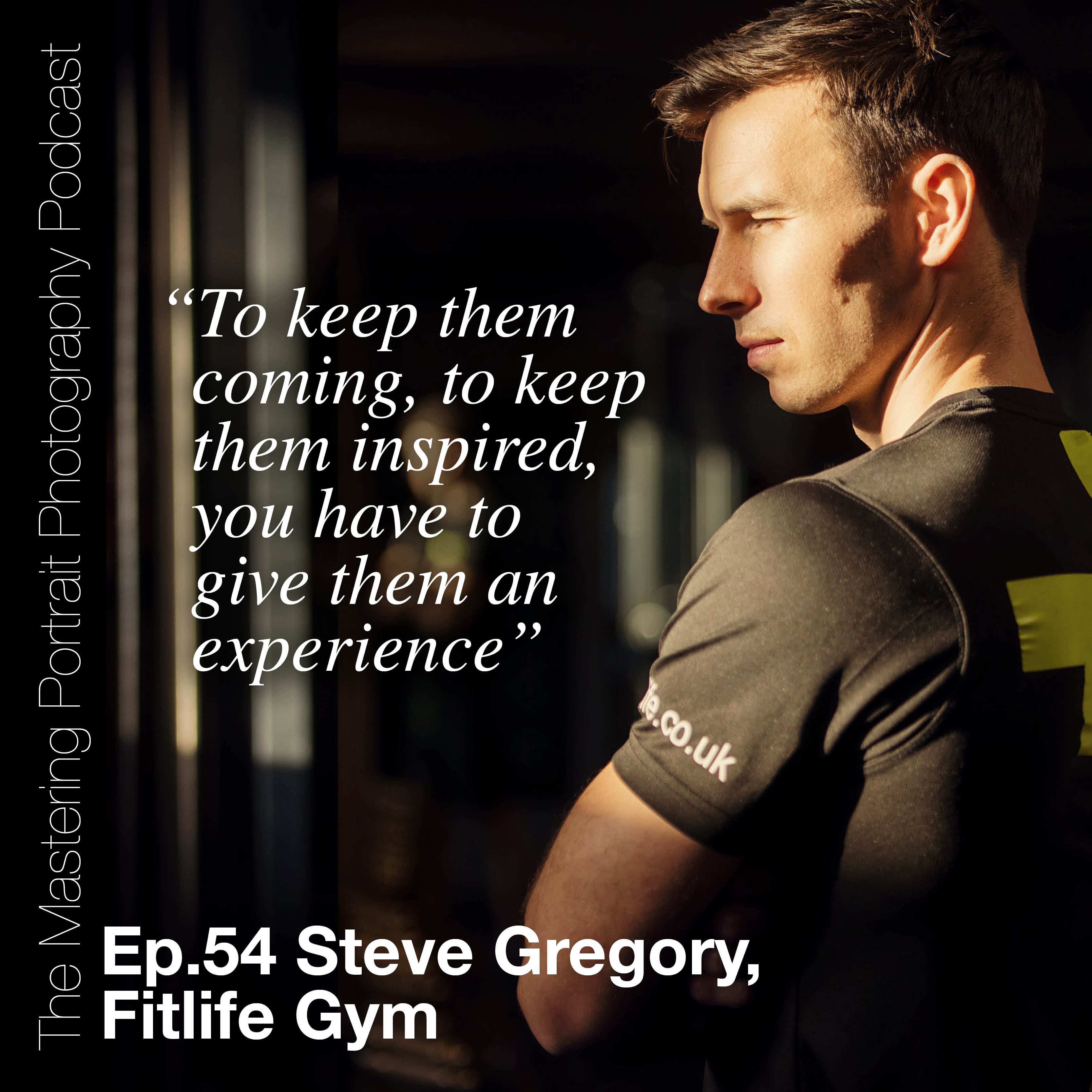 "To keep them coming, to keep them inspired, you have to give them an experience."
So true.  In this episode I talk to Steve Gregory, founder and owner of the inspirational Fitlife Gym about his career as professional footballer (soccer player for my U.S. friends), his motiviation for fitness and how he deals with the highs and lows of running a business. A wonderfully frank interview that deals with the low points of suddenly running a successful business (yes, that is often how it can feel), having good mentors and finding ways to keep the business exciting and fast moving.  This is one of those interviews where the parallels to the photography industry are all too apparent.  Except for the fitness bit...
This episode's addition to our every-expanding library is Start With Why by Simon Sinek - a great book if you're building a new business!
---
If you enjoy this podcast, please head over to Mastering Portrait Photography where there are articles and videos about this wonderful industry.  You can subscribe to this podcast on iTunes, PodBean and Spotify.
PLEASE also leave us a review - we'd love to hear what you think!
If there are any topics you would like to hear, have questions we could answer or would simply like to come and be interviewed on the podcast, please contact me at paul@paulwilkinsonphotography.co.uk