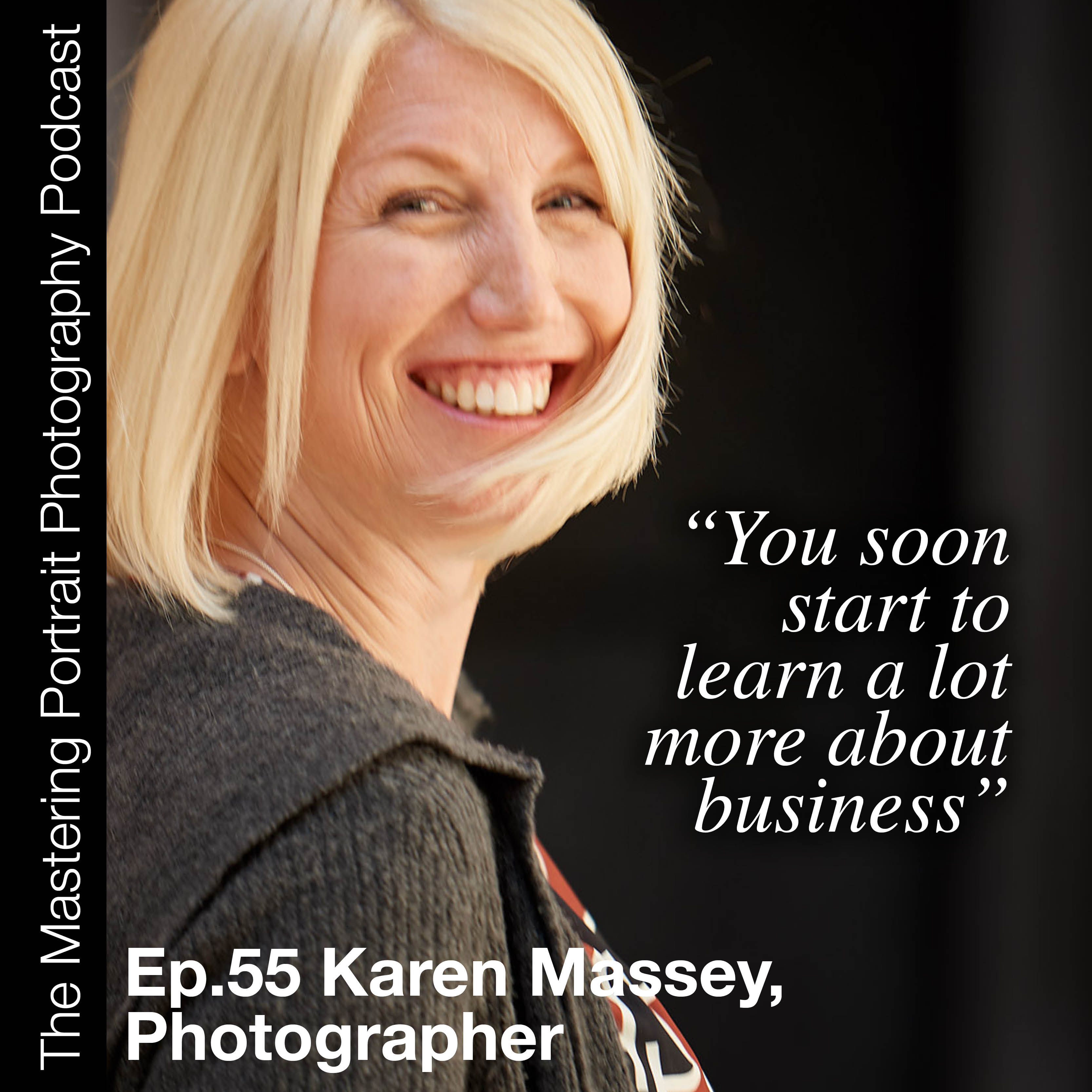 "You soon start to learn a lot more about business"
In this interview, I get to talk to Karen Massey, wedding and portrait photographer.  Karen is a successful photographer and business owner, having started out owning a beauticians and then transferring her business skills to setting up a photography studio. She talks about how she has always worked, how she had to 'soften her accent' (not something you could be asked by an employer to do in this day and age!) and her plans for her new venture: RISE PFP, a group for professional female photographers.
Plenty for everyone in this podcast from business insights to how she runs her weddings.  Oh, and she's really lovely too!
Not only did Karen bring ideas for books for our little library, but she brought the actual books too!
The first is A Coastal Reflection by Mary Shayler.  This can be found here on Blurb books
The second is the Aston Martin Centenary Collection Programme 1913-2013. One for all you petrol heads out there! As I suspected in the podcast, this isn't one that you can buy (though a few copies do appear to be on eBay.) A real one off for our library!
Both worthy additions to our library!
---
If you enjoy this podcast, please head over to Mastering Portrait Photography where there are articles and videos about this wonderful industry.  You can subscribe to this podcast on iTunes, PodBean and Spotify.
PLEASE also leave us a review - we'd love to hear what you think!
If there are any topics you would like to hear, have questions we could answer or would simply like to come and be interviewed on the podcast, please contact me at paul@paulwilkinsonphotography.co.uk