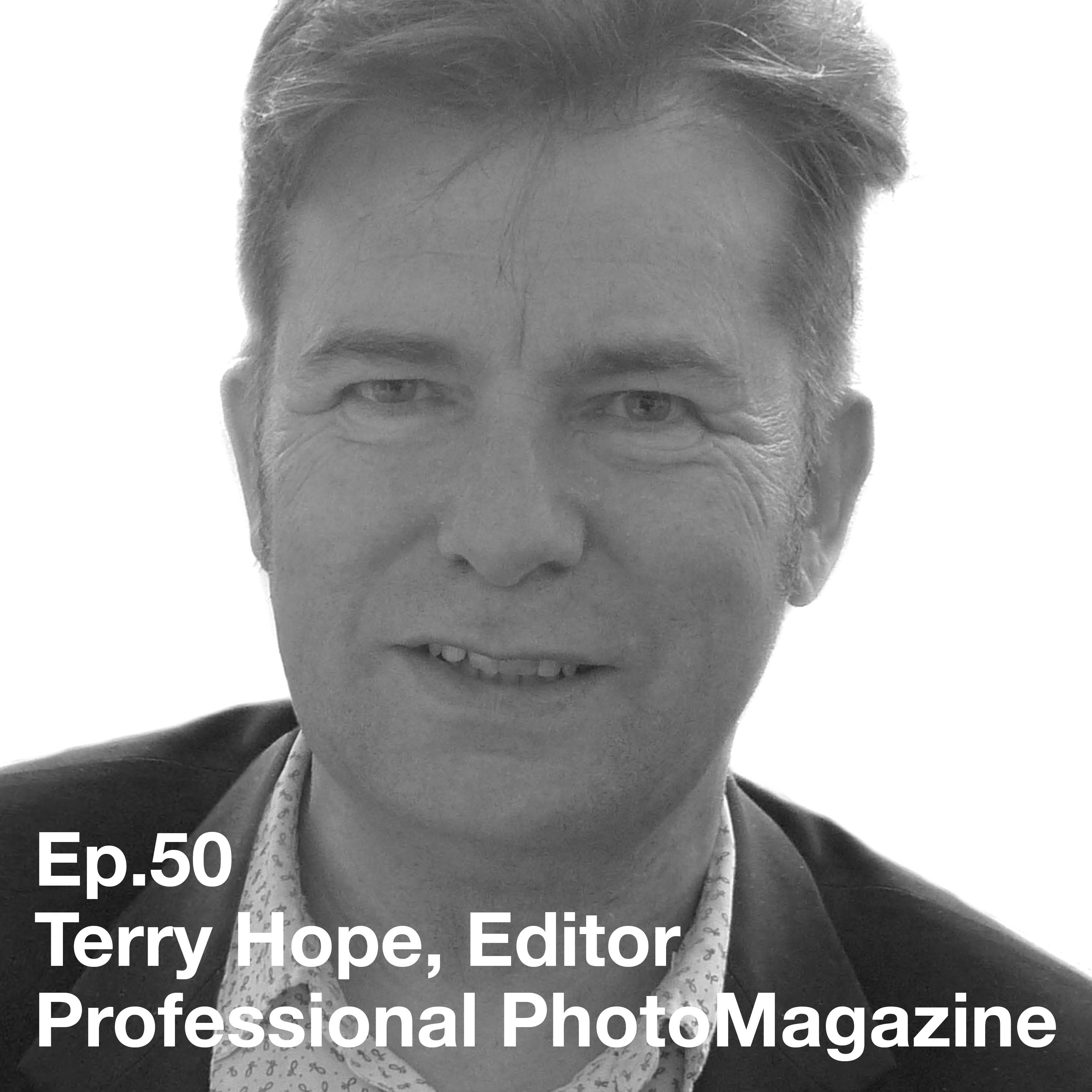 In this podcast I get to chat with Terry Hope, the long standing editor of Professional Photo Magazine and its newbie publisher, having acquired the magazine just a few short weeks ago.
Having trained as a photographer Terry went straight into journalism and has worked on titles as varied as Camera Weekly, Amateur Photographer and Professional Photographer. He was part of the team that launched Bright Publishing 13 years ago and was launch editor of Digital Photo Pro, which morphed into Professional Photo a few years back. As the new owner Terry is looking to shake up the title and to introduce lots of fresh ideas and online features, and to kick things off a new website at www.professionalphoto.online has just been launched.
In this interview, he chats about his life, career, the industry (magazine and photography) and how he used to play bass in a punk band. 
During the interview, as we always do, Terry added the book "Dogs" by Elliott Erwitt to our photographer's libary - you can buy your copy at Abe Books. Our library is growing fast (we order a copy of each of the books mentioned as I have always loved being surrounded by books!)
---
If you enjoy this podcast, please head over to Mastering Portrait Photography where there are articles and videos about this wonderful industry.  You can subscribe to this podcast on iTunes, PodBean and Spotify.
PLEASE also leave us a review - we'd love to hear what you think!
If there are any topics you would like to hear, have questions we could answer or would simply like to come and be interviewed on the podcast, please contact me at paul@paulwilkinsonphotography.co.uk