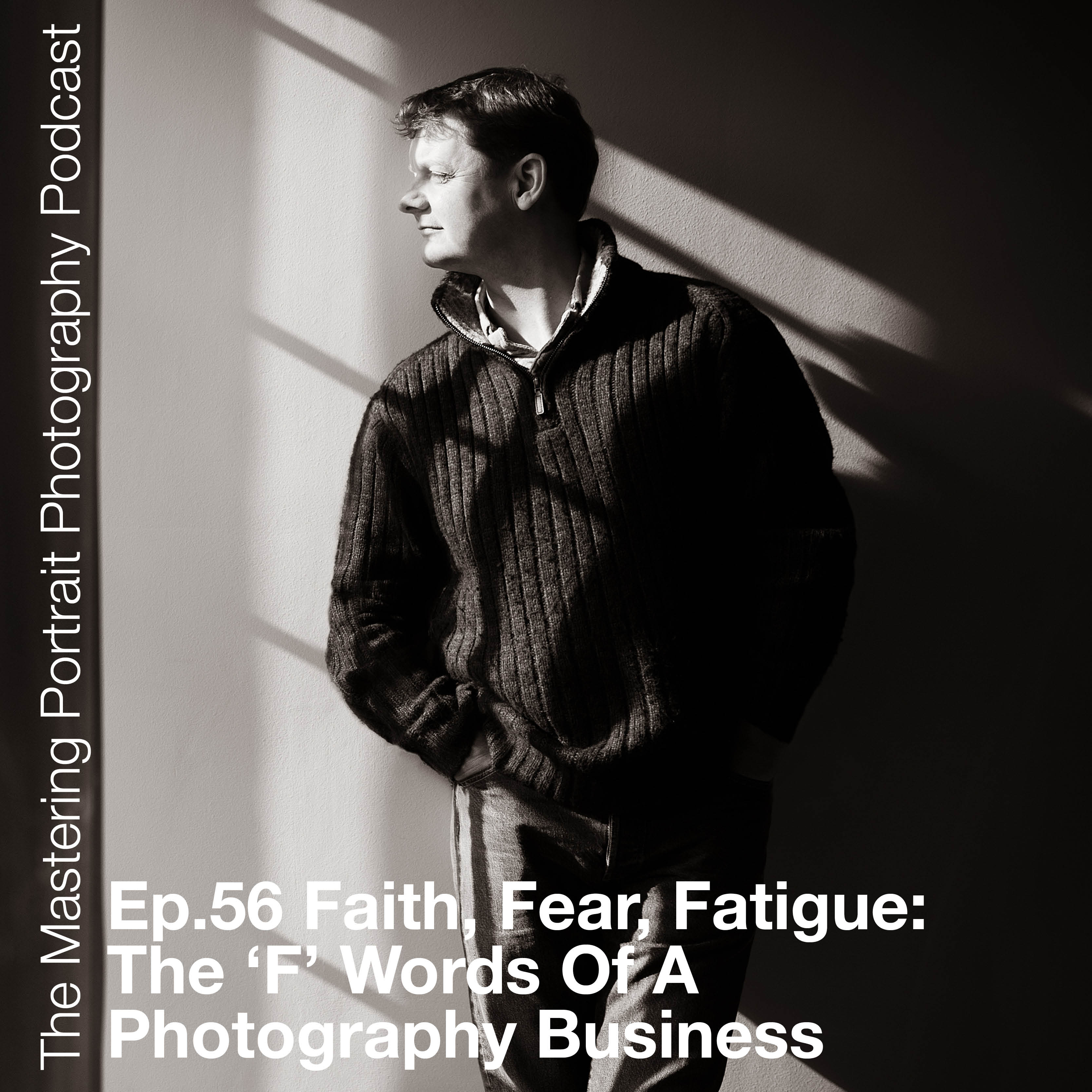 In this episode, I am talking about the all-too familiar feelings of a photography business: faith, fear and fatigue (and possibly one or two other 'F' words!)
When you start you set out from some point of having nothing more than an idea - and a whole heap of faith! Insecurity, sure, ignorance, naivity, risk, maybe a little poverty - but, in the end, an utter belief that it's the right thing to do.  You may not be right, of course, but that faith carries you into the new venture.
Then it works. And the fatigue and the fear kick in.
This podcast is just me chatting away about those feelings and reading out the email I sent to Sarah way back in 2006 that described how I hoped things might pan out and firmly setting the two of us as the team that would make it happen (even though both of us were in different careers at that point!)
I mentioned a book by Anita Roddick in the email I sent to Sarah - I think she bought the bought the book for me as a Christmas present.  That book is 'Business Unusual' and can be found on Amazon for 1 pence (the postage is probably a tenner...)
---
If you enjoy this podcast, please head over to Mastering Portrait Photography where there are articles and videos about this wonderful industry.  You can subscribe to this podcast on iTunes, PodBean and Spotify.
PLEASE also leave us a review - we'd love to hear what you think!
If there are any topics you would like to hear, have questions we could answer or would simply like to come and be interviewed on the podcast, please contact me at paul@paulwilkinsonphotography.co.uk