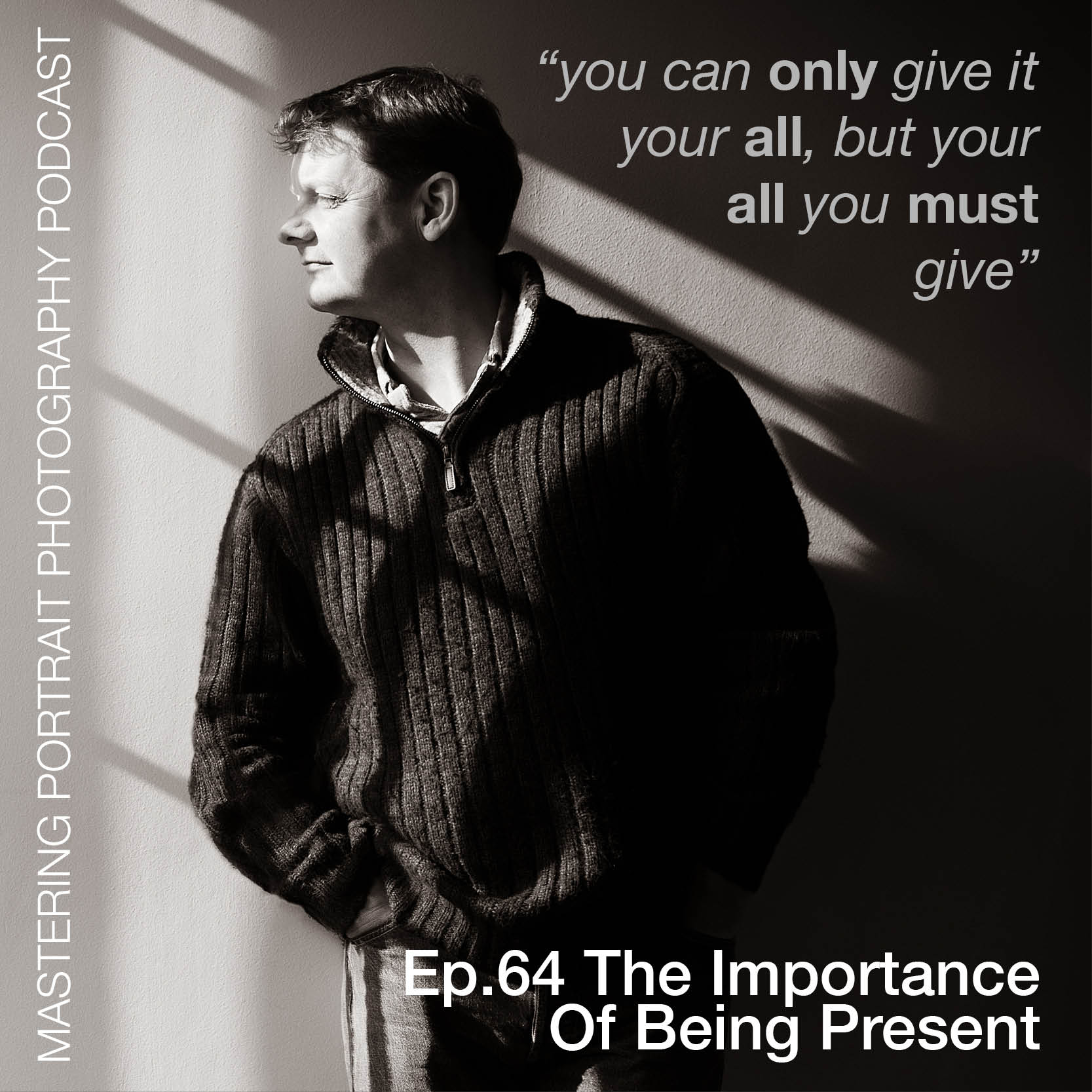 So you know what it's like: you're in the middle of a busy week, the weather is crappy, you're tired and you have a shoot to do...
Not exactly conducive to creativity.  And yet, and yet...  your job is to weave your magic - from the experience to the images, your clients rely on you, nay your business relies on you to kick into gear and perform to the absolute limit of your ability. Even if you'd rather be sitting with a cup of tea (or a glass of wine!)
And that is always the case. No matter what, it is crucial that you turn up and you're present.  100%.  Each. And. Every. Time. Your clients deserve it.
Enjoy!
---
If you do enjoy this podcast, please head over to Mastering Portrait Photography where there are articles and videos about this wonderful industry.  You can subscribe to this podcast on iTunes, PodBean and Spotify.
PLEASE also leave us a review - we'd love to hear what you think!
If there are any topics you would like to hear, have questions we could answer or would simply like to come and be interviewed on the podcast, please contact me at paul@paulwilkinsonphotography.co.uk